What you need to know about the owner:
My name is Andy and I live in South Central Pennsylvania. Im 21 years old and a Information Technology Technician for the state. Currently I work in York and provide Technical assistance in Hardware and Software, supporting updgrades and maintaince as well as supporting applications such as MS Office 97-2000, Windows 98 and NT. As well, I configure and maintain the Firewall with CheckPoint software and basicly keep the servers running, and the network up to date. Anything that goes wrong...I fix or replace.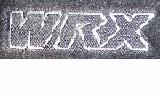 My Interests
Its pretty obvious that Subaru's intrest me. However, Im into ALL makes and models unlike many. I'm very interested in Mitsubishi's, Chevys, Fords, Pontiac's, Acuras and Hondas as well as Nissans etc.

On a smaller scale I'm into sports and hunting, but I'd prefer to drive fast, and hard.